Medical fitness and rehabilitation
Medical fitness is a form of fitness for anyone who wants to exercise responsibly. Under the guidance of a physical therapist, you will begin a personal training routine to achieve your goals.
Those goals can be very different. It could be as a way to play sports, despite some limitations, but also as a supplement for rehabilitation after injury. In fact, medical fitness is suitable for anyone who wants to exercise or play sports responsibly under professional guidance.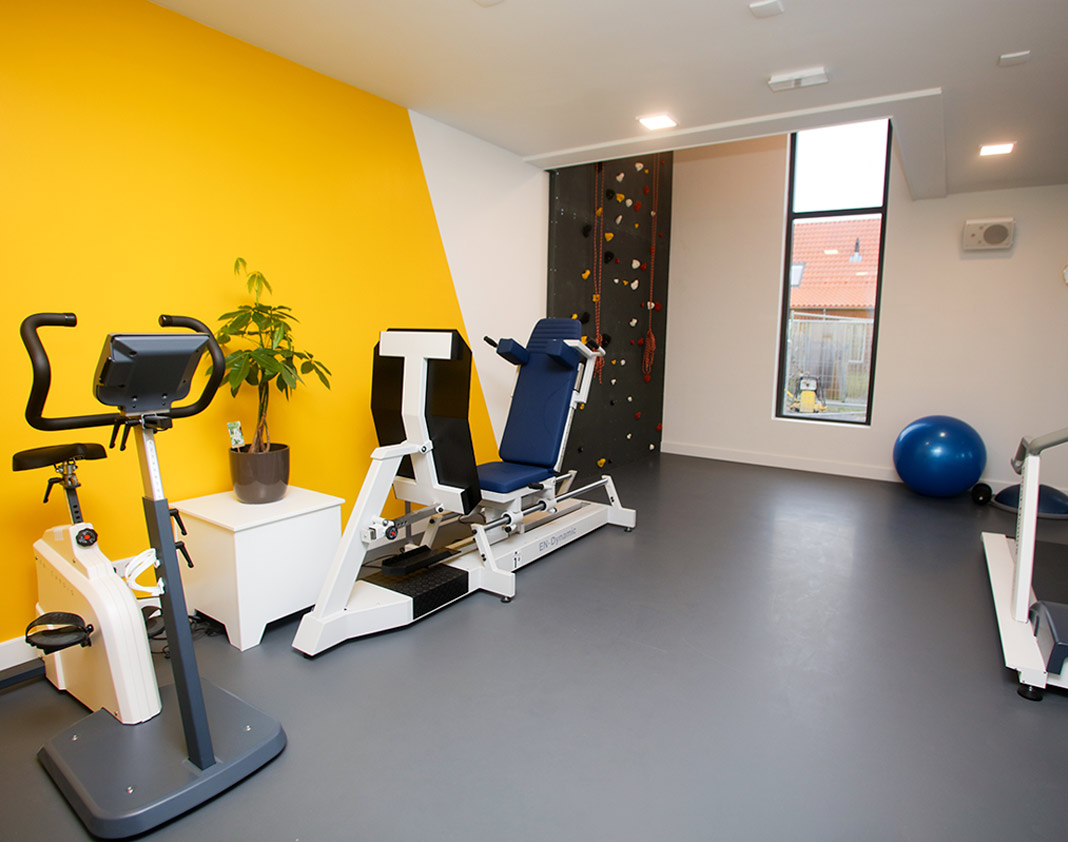 Why medical fitness?
Movement is good, responsible movement is better. In medical fitness, personal counseling and attention to individual complaints and limitations are central. Why medical fitness at Synergy Texel?
To be able to move despite a physical complaint or restriction.

To recover from injury or after surgery.

To reduce the return of complaints.

To improve your fitness and condition, even when you suffer from rheumatic, neurological or other chronic conditions.

To exercise responsibly in a safe and intimate environment.